Hotel and bedrooms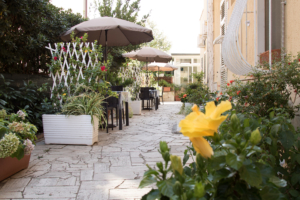 Hotel Villa Gina is the ideal place for those looking for a refuge for the holydays between sea, nature and relax at an affordable price. The facility offers air-conditioned bedrooms, private bathrooms, mini-bar, free Wi-Fi and hair dryers. Furthermore, depending on their position, the rooms have balcony, private garden or sea view terrace. Moreover, a cozy and bright outdoor lounge is available to guests, where they can start the day with an international breakfast buffet.
The hotel is located in a quiet and comfortable area, and has a private and shady alleyway that allows to quickly get to the beach. A few meters from the hotel there's a convenient private parking at guests disposal.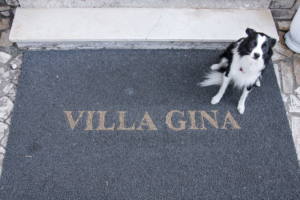 The Hotel staff will make sure you'll have a pleasant stay, with the company of your pet friends as well, if you wish.
Hotel Villa Gina is ready to warmly welcome you and give you an unforgettable stay at Castiglione della Pescaia.